The Most Anticipated Metal Albums Coming in February 2022
After 2021 with lots of ups and downs, our favorite bands have already settled down to release their new albums and go on the roads again to reunite with their fans, after all. So, let's see what's ahead of us in February and which metal albums are on their way to remove rust from our ears.
Before we see all the anticipated metal albums coming in February, we also want to remind you that most of the bands have already started touring or they are just about to. For starters, Tool has already kicked off its 2022 tour, marking its first live performance after its trek was forced to be called off due to the pandemic in March 2020, while also Foo Fighters have already started touring to meet its fans, despite some unfortunate events they also had to go through.
On the other side, Guns N' Roses, Alice Cooper, System of A Down, Korn, Iron Maiden, Deftones, Gojira, Metallica, Slipknot are also among many other names we can't even have the time to mention right now, hitting to the world both in the US and worldwide, to finally reunite their fans, as well. And many of them will also be headlining famous annual music festivals on their way, while some of those bands are Metallica, Foo Fighters, Tool, and many more.
Anticipated metal albums are coming in February 2022:
Rolo Tomassi – Where Myth Becomes Memory
Release: February 4, 2022
As  Rolo Tomassi released the third and latest single, Closer, from his anticipated album just yet in January 2022, the first of them, Cloaked, first have come along on 17 August 2021 along with the announcement that the band had signed to MNRK Heavy, before also releasing the second single "Drip" in November 2021 along with also another new announcement this time revealing one of the most anticipated metal albums of theirs title, Where Myth Becomes Memory. So, it's not surprising why fans are so eager to listen to the whole album, considering the singles have already been praised and affected everyone mostly in a very good way.
Korn – Requiem
Release: February 4, 2022
As the pioneer band of nu-metal, Korn has been preparing to release and promote their new studio album after 2 years, finally. But what is better than hearing a new album from Korn is that the regarded metal band will also be hitting to roads to meet their fan backs on stages in March, giving the fans a musical feast with their brand new album, as well. Considering all, Requiem is one of the most anticipated metal albums coming next month, for sure!
Venom Prison – Erebos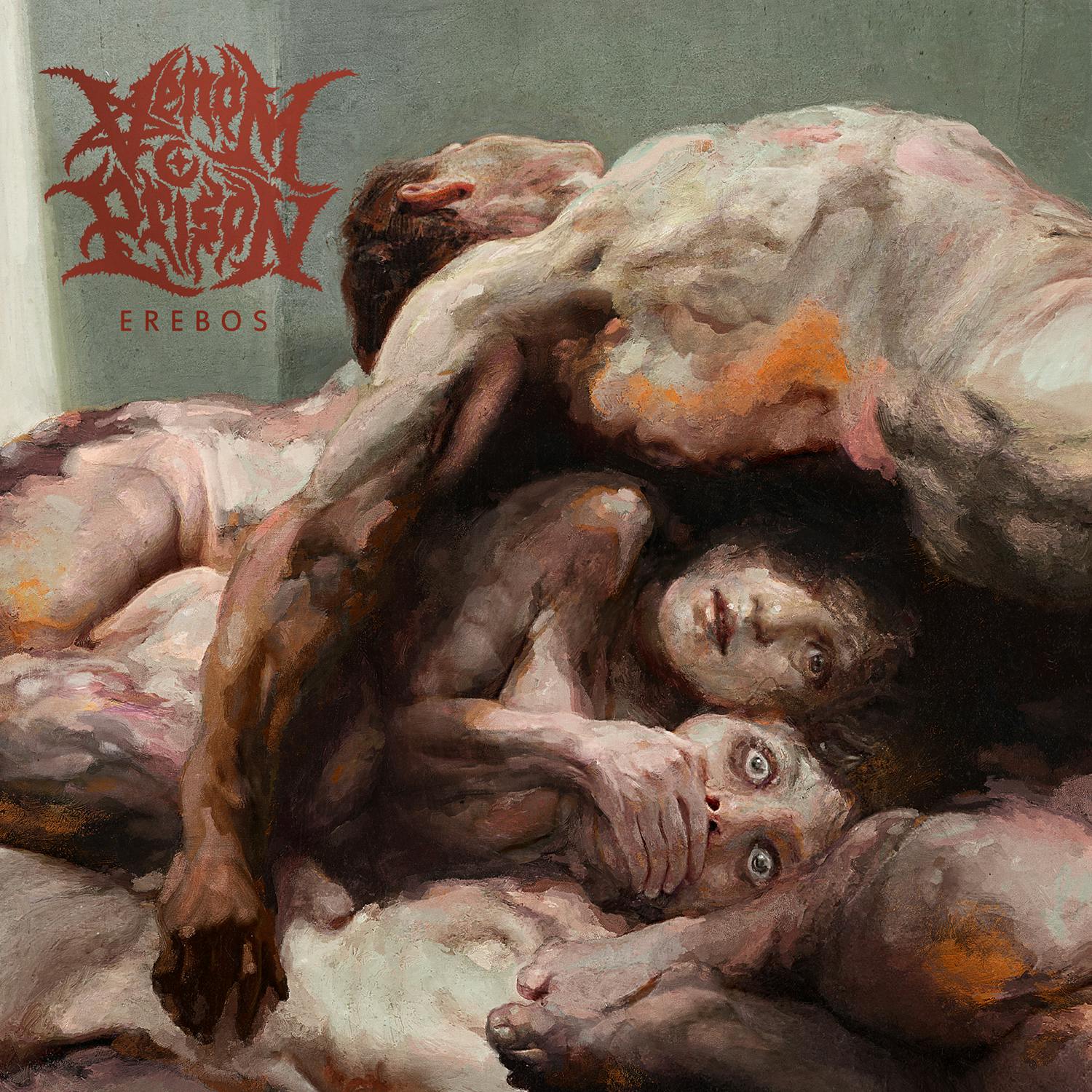 Release: February 4, 2022
Erebos will be the third full-length studio album of Venom Prison as a follow-up to 2019's 5K-rated Samsara and set to be released on the same day with Korn via Century Media. During the announcement of their upcoming album, the band also reflected on it and said:
"Erebos was a personal one for both Eliran Kantor and ourselves. This artwork captures the moment a young person dies inside as they are surrounded by horror. In the moment their innocence is lost and desensitisation will from now on fuel the repetition of the cycle of violence in their life. This is 'Erebos' the one born from chaos."
Cult Of Luna – The Long Road North
Release: February 11, 2022
Shivering all the fans with eagerness, The Long Road North has already proven its deserve for being one of the most anticipated metal albums of 2022, especially after the release of its lead single Cold Burn. But what is more again about this album is Cult Of Luna will also be bringing their Beyond The Redshift event to London barely a month after the release of The Long Road North, which will be via Metal Blade, making its fans even more excited.
Hangman's Chair – A Loner
Release: February 11, 2022
After captivating everyone with their last two singles, Hangman's Chair now is almost here to reunite with its fans with the sixth album, A Loner. The band has already proven itself to become one of the pioneer bands of metal scenes in France, which also features the wilful sounds influenced by Sisters of Mercy, Alice Cooper, and more. And after heralding their upcoming new album with "An Ode To Breakdown," Hangman's Chair has gathered so much attention as their 'A Loner' also become one of the most anticipated metal albums of 2022, for sure.
Zeal & Ardor – Zeal & Ardor
Release: February 11, 2022
Look like MVKA is pretty busy this month, along with being pretty dedicated as well to release the most anticipated metal albums one by one. After debuting with their great album Devil Is Fine, Zeal & Ardor has been watched eagerly ever since by fans to release new efforts, as the band also managed to give fans exactly what they expected when they also released their second album, Stranger Fruit, as well. So, why wouldn't they expect even more for their third album? Of course, they would, making the band's upcoming third album one of the most anticipated albums of 2022, already.
Amorphis – Halo
Release: February 11, 2022
After debuting with the first single, The Moon, along with a music video, from their upcoming album 'Halo,' Amorphis made all fans start waiting eagerly to hear out more from their promising upcoming album. But what is more and makes this album one of the most anticipated metal albums coming through in 2022 is of course the famous Finnish band's shapeshifting and melodic metal sounds that already fascinated all metal music lovers, while the track's lyrics of the album are based on a 19th-century work of epic poetry which intertwines folklore and mythology to tell the tale of earth's creation, Kalevala.
Once Human – Scar Weaver
Release: February 11, 2022
After five years, Once Human comes again to show off their own mutation into an even more devastating beast with their breathtaking new album, which will be released via earMUSIC. The band also has revealed a new video for 'Erasure', another track taken from their forthcoming album, making all fans even more excited while also making their album one of the most anticipated metal albums of 2022. And they also showed off that the band will not disappoint its fans when they released their first single from the upcoming new studio album, Deadlock, which also features Machine Head's Robb Flynn as a great surprise leaving the fans breathless, already.
Pike Vs The Automaton – Pike Vs The Automaton
Release: February 18, 2022
Sleep guitarist and High On Fire frontman, Matt Pyke, sure lots of on his hands going on, but this doesn't seem to be holding him back from releasing his solo debut album finally. Under the name of Pike Vs The Automaton, Matt Pyke also gifted his fans with a time out for the wait for a follow-up to High On Fire's Grammy-winning 2018 album Electric Messiah, along with heralding he has much to offer as well, releasing Alien Slut Mum which made everyone even more anticipated to hear the whole album, right away.
Bloodywood – Rakshak
Release: February 18, 2022
After giving a taste from its incredible music featuring mixed elements of groove, folk, rap metal, and also some Bhangra, the Indian metal group Bloodywood went in a silence for almost 4 years. But however, the time has finally come to an end as the band will be releasing its first full-length album after going viral with Ari Ari years before, while it will also be hitting to roads for embarking on a headline tour of the UK.
Scorpions – Rock Believer
Release: February 25, 2022
Marking the first release since they've released Born To Touch Your Feelings in 2017, Scorpions is finally here to reunite its fans as they finally return from pandemic and also scheduled an enormous world tour to celebrate all, along with completing 5th decade since their debut. So, it's not a shocker at all that their upcoming album, Rock Believer, has already become one of the most anticipated metal albums of not only this month but this year, while the first single of the upcoming album, Peacemaker, already proved the band still has all the triumphant energy fans could hope for and more, as well.